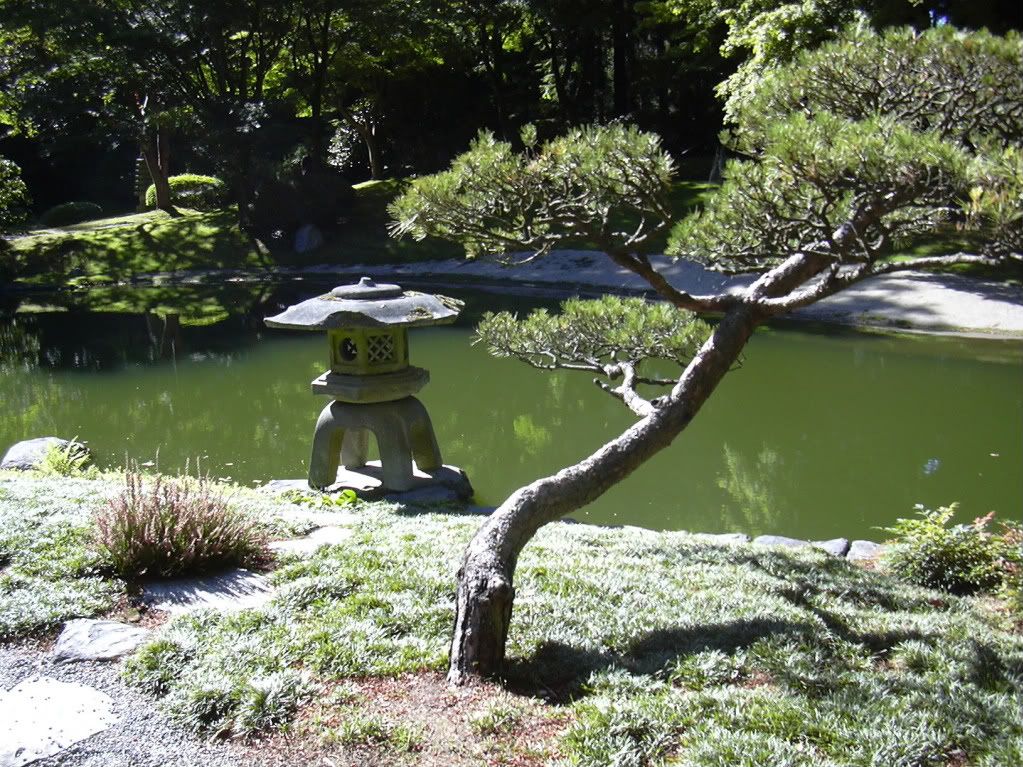 So we went to the beautiful Nitobe Garden yesterday for the tea ceremony. Here is a view of the garden from the island.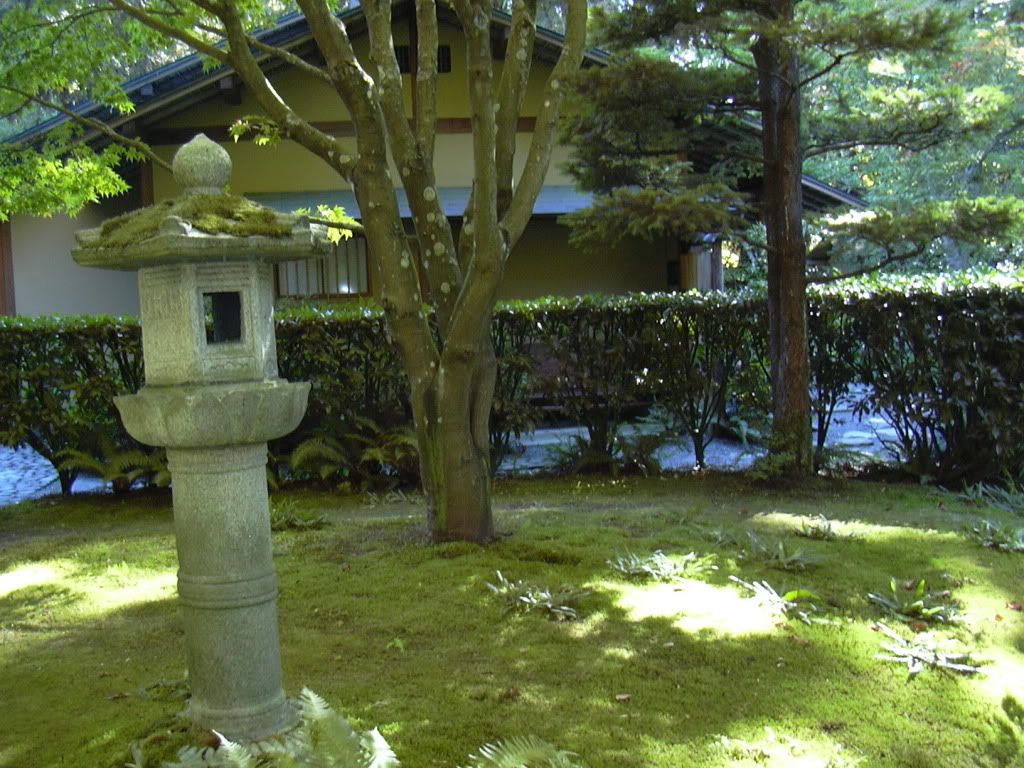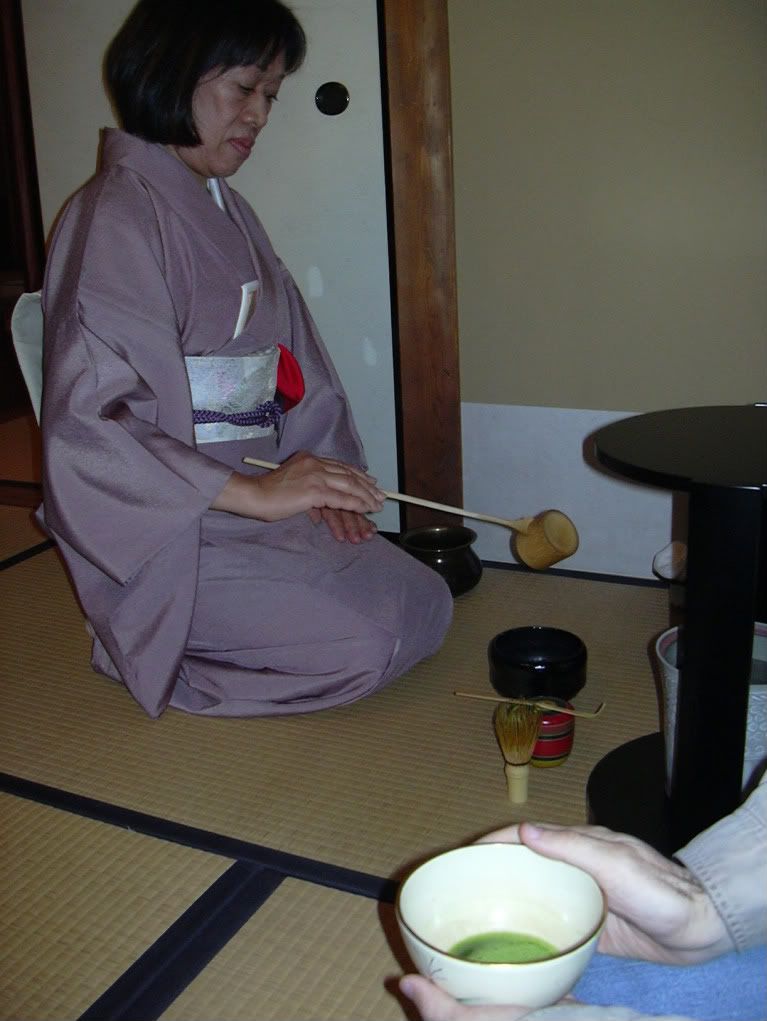 This is the tea house and inside you can see the server mixing formally the macha version of tea we were served. It was actually very good tea, made from a powder and because these are tea enthusiasts, they chose a very expensive tea from Kyoto to share with us as their gift. Each tea bowl was chosen to reflect the season, going into fall. The black teabowl you see there is the one she used to make my tea, which I had after a sweet wafer made of ginkgo.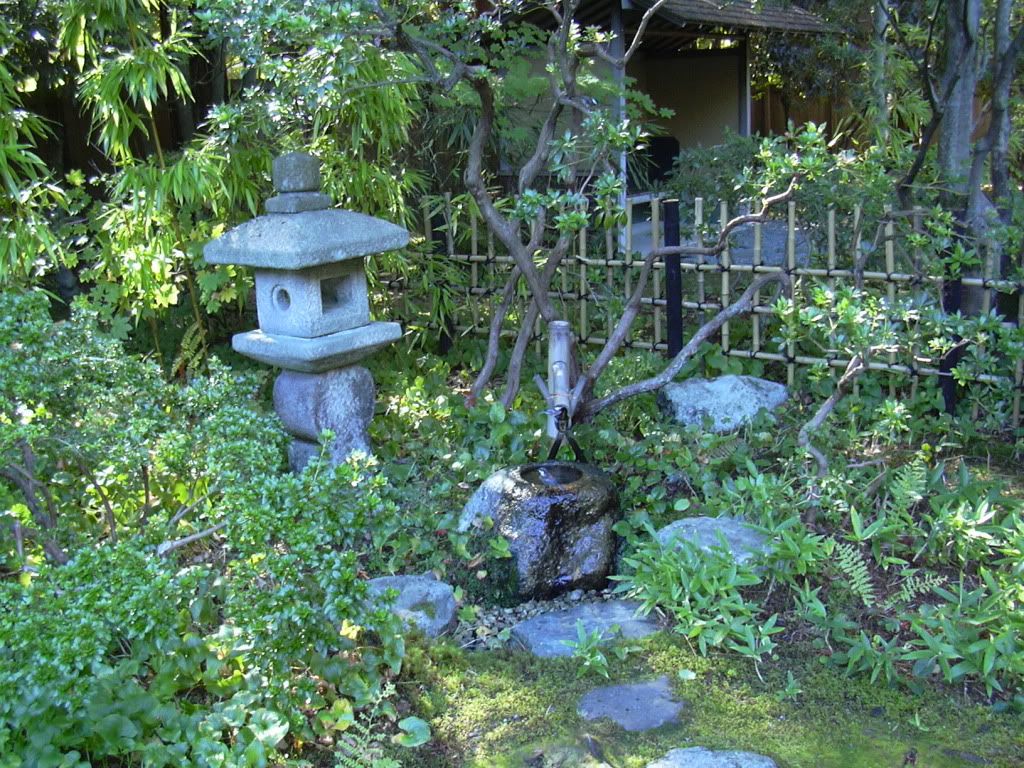 If you click on the first picture you can see the chicadees who came to drink from this small out of the way fountain in a part of the garden normally off limits. The lantern here has a prehistoric feel, one of my favorite of the many in the garden.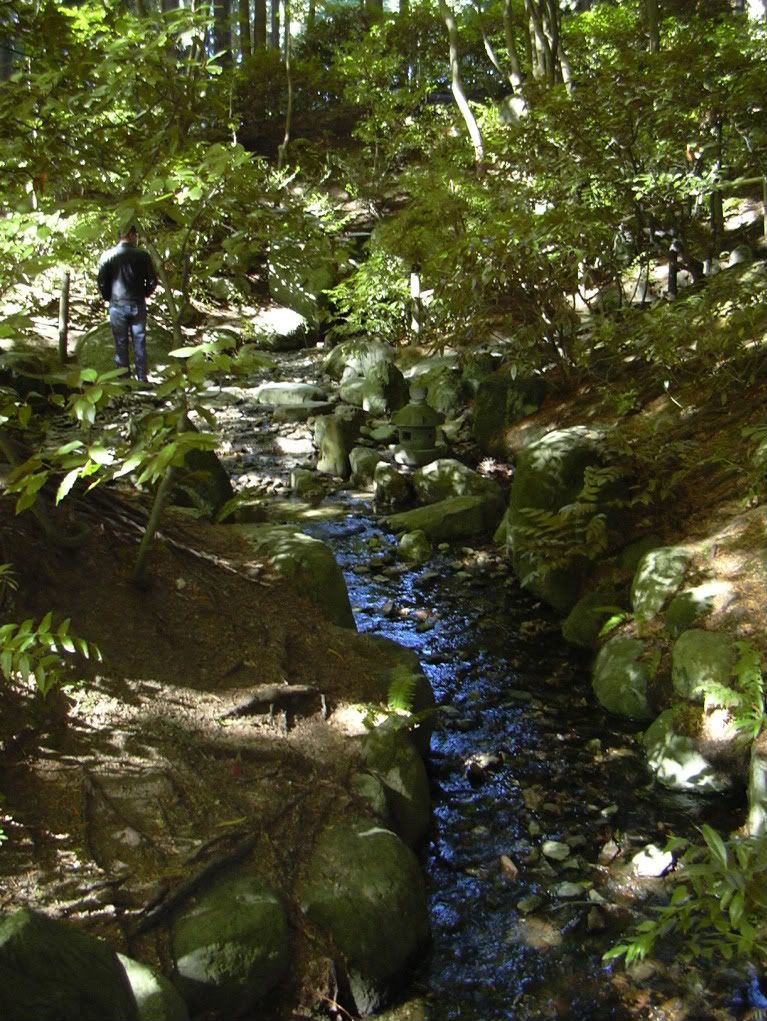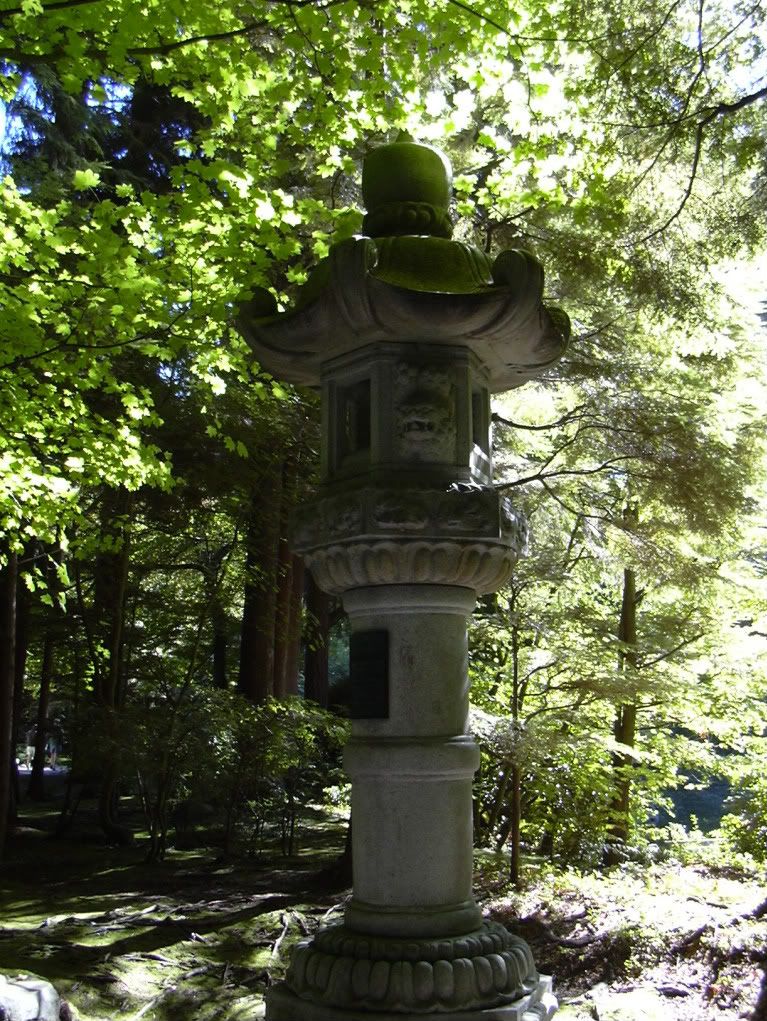 This is the stream rushing by into the small lake and grandfather lantern.

So next I want to translate this experience into
Mastering Toby
for an important scene after my men have been at painful odds.