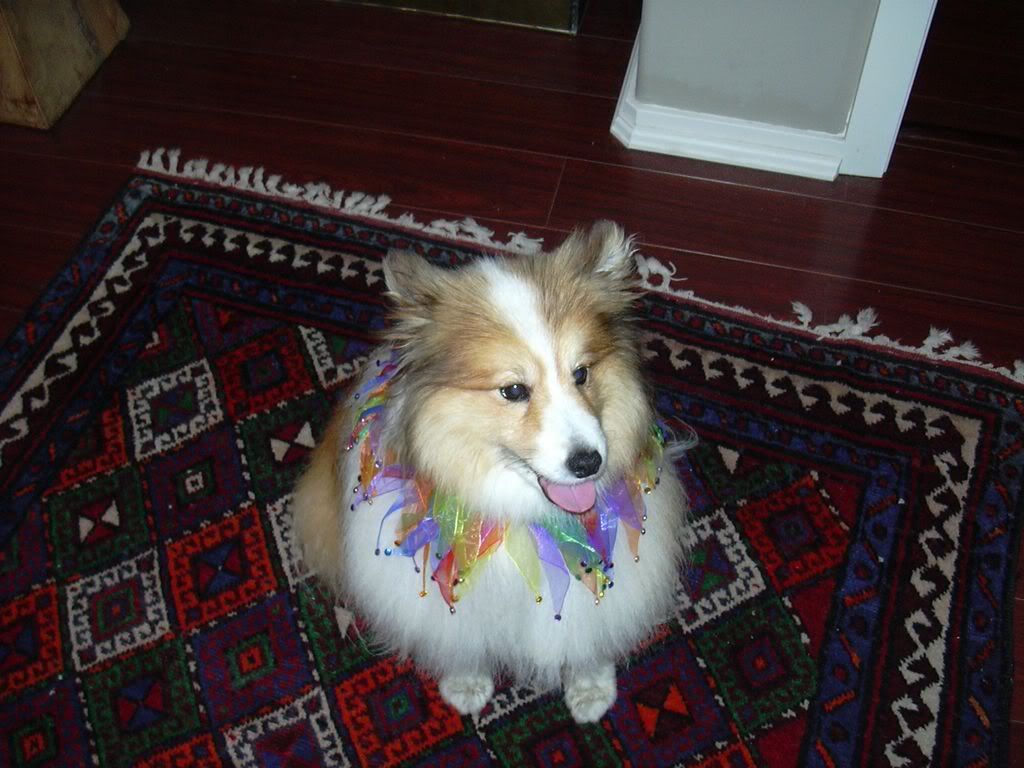 This is Cadfael with his little dress up costume for holidays. It's a little ring we can put around his neck for festivities.
And I promised to share the results of my dyeing day.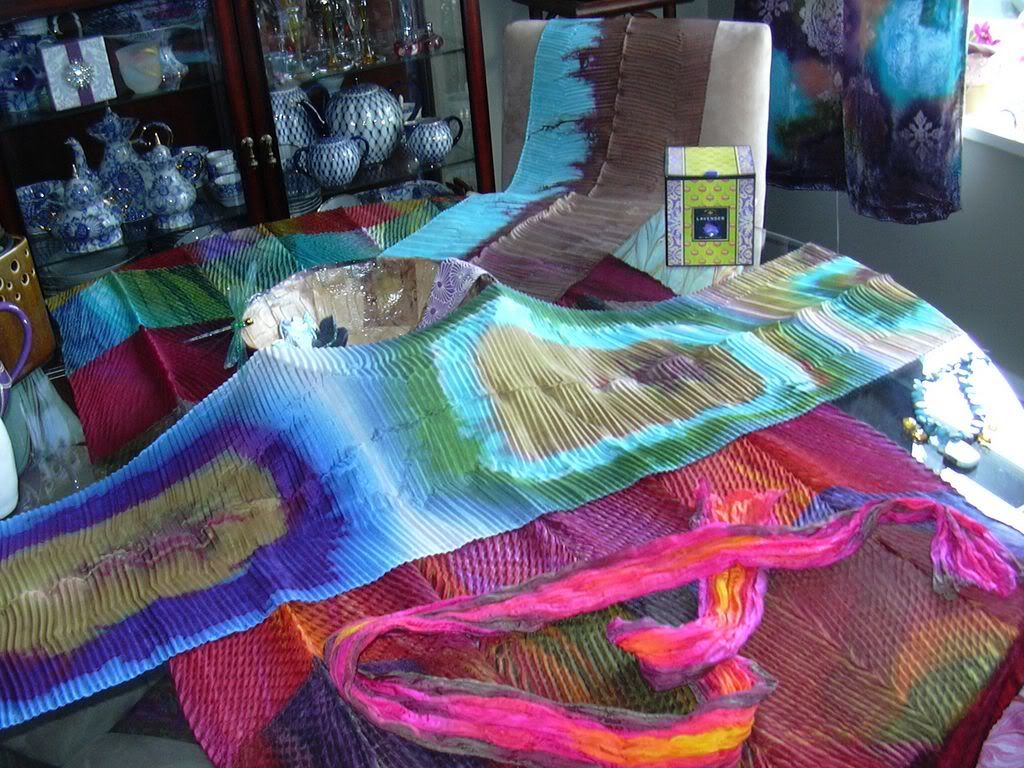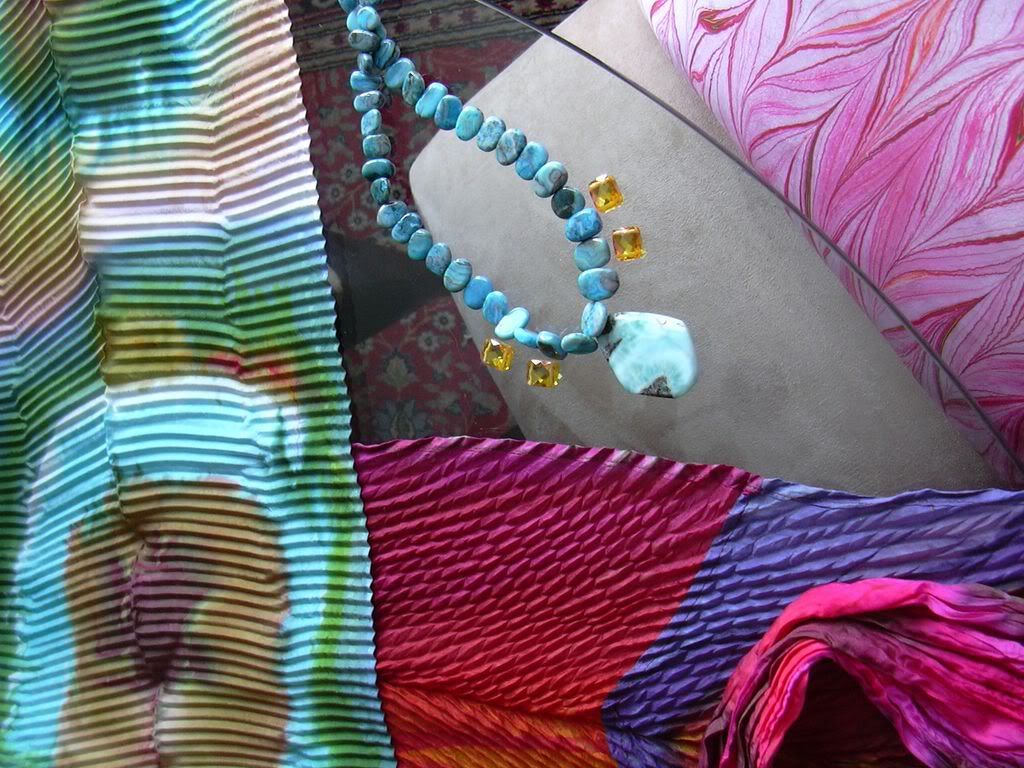 I did some modern takes on design and then I experimented with crimping the silk scarves. One has the traditional Fortuny Delos pleat and the other two I crimped with some interesting texture using a crimping iron I picked up for the task. I'm really happy with these. There is also a close up of the necklace I designed and is being made up today.
I was very pleased that
Mask
got a five star review at Literary Nymphs:
Mask is a fast read, not because of its size (over 200 pages) but because once you start it, you won't be able to put it down. The story is centered on two lonely men, one a young, innocent artist and the other a reclusive, jaded businessman who meet in a chat room. Drawn to each other from the beginning of their relationship in a world that is often dark, intense and occasionally violent, they will have to survive many tests before they can find their happily ever after.

Filled with strong interesting characters, a story line that will keep you on your seat and some intensely hot sex scenes, Mask is a must read for any M/M lover.
The rest of the review is
here
.