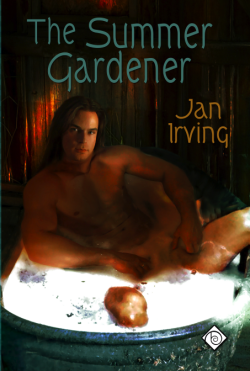 Alejandro Moreno drops out of college and puts aside his dream of a degree in landscape design to take care of his mother and younger brother. Then he gets the chance to restore a strange and unpopular patch of land with an uncanny inhabitant—Fane, a prickly fairy.
At first, Alejo isn't thrilled to share the space with the annoying fae, but as they work together on the neglected garden, both men discover they have two things in common: a love for working with the natural world and loneliness. But how can Alejo handle feelings for not just another man, but one who isn't human at all?
To purchase
The Summer Gardener
go
HERE
.
For the excerpt, slide and more, visit
The Summer Gardener
page
HERE.
I love to garden, so this story is special to me since it was infused like potpourri by this year's summer. Alejo is a man who will do what it takes, sacrifice himself in a quiet way, for those he loves.
Yesterday I spent all day in the garden, so here is a photo of my November garden: